Let customers speak for us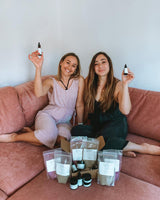 KORIGINS
At KoR we believe that what we put in and onto our bodies should enhance and nourish naturally. We do not use any chemicals, synthetics, bulking agents or toxic ingredients. All our products are cruelty free and vegan. Our packaging is made from recyclable materials.
KoR products are hand crafted using our own unique nourishing formulas. We use a mixture of natural oils, butters, antioxidants, intracellular and cell communicating ingredients. You can find a list of each loving ingredient on our website, or on the back of your product.
​
Thank you for including KoR in your daily routine.